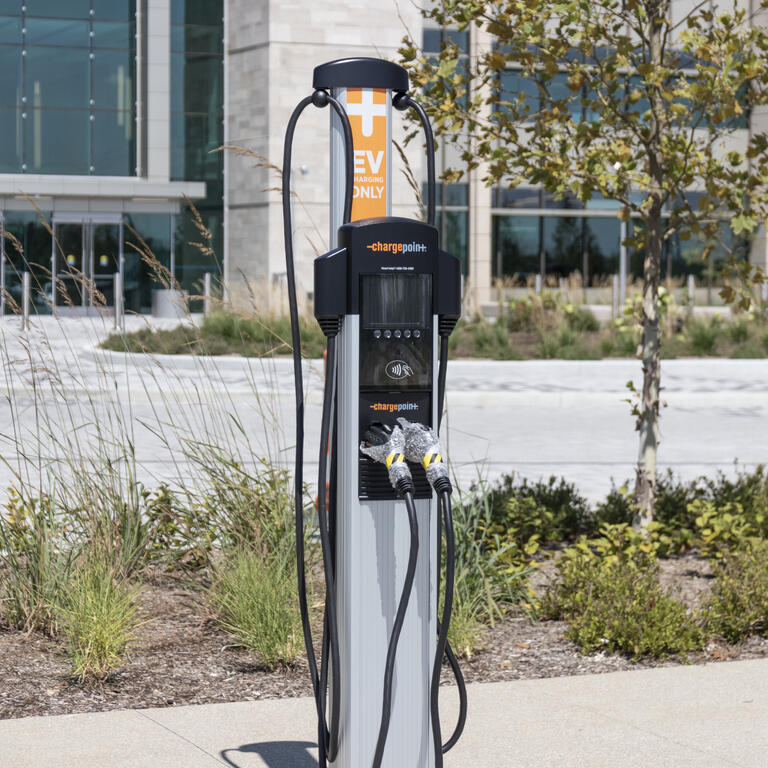 jetcityimage/iStock Editorial via Getty Images
This has been one of the worst starts to the year for growth stocks in a long time. Indeed, the end of 2021 was not exactly filled with optimism and hope as the Omicron variant raged, but growth investors were hoping for some respite from the end of year slump exacerbated by tax-loss harvesting. ChargePoint (CHPT) was already down substantially from its 52-week high, but just six trading days into the year and the stock is now down by 11.34%. This pain is mirrored by other EV charging stocks like Volta (VLTA) and Blink Charging (BLNK). In a space of months, optimism over the global decarbonization of transportation and the opportunities it presents to the companies building the infrastructure for this new world has turned into dread, capitulation, and fear.
ChargePoint bulls would be right to ignore such extreme short term oscillation in the common shares on the back of just how large the opportunity ahead is. In the United States, passenger electric vehicles sales are expected to grow at a 34% compound annual growth rate to four million by 2030. The more EVs on the road the greater the demand there will be for charging. This positive correlation will drive demand for ChargePoint's products and services, providing a stable base for consecutive year-over-year increases in revenue. However, profits might prove elusive for a while as the company continues to prioritise grabbing prime land in what has been quite a competitive market for EV charging companies. Further, as high capital expenditure will be required to expand the network of chargers the company's balance sheet is likely to remain under sustained pressure.
ChargePoint last reported earnings for its third quarter of fiscal 2022 ended October 31, 2021. This saw revenue reach $65 million, a 79% year-over-year growth and a $1.77 million beat on consensus estimates. The company continues to ramp its commercial, fleet and residential business segments across North America and Europe.

ChargePoint Q3 2022 Earnings Presentation
Growth was largely driven by networked charging which saw revenue grow by 111% to hit $47.5 million from $22.6 million. Subscription revenue growth was more muted at 24% reaching $13.4 million from $10.8 million in the year-ago quarter.
Gross margins also improved by 500 basis points to reach 25%. Management stated that this was partially driven by product cost improvements and the new acquisitions. However, net loss during the quarter grew to reach $69.4 million, an increase from a loss of $41 million in year year-ago quarter. This meant free cash outflows came in negative at $52.2 million, up from an outflow of $24 million in the year-ago quarter. The company does hold ample liquidity with net cash and equivalents of $365.9 million as of the end of the quarter. This is against a market cap of $5.22 billion. Hence, with revenue for the full year 2022 not expected to be less than $235 million, revised upwards from $225 million, ChargePoint trades on an enterprise value to revenue multiple of 20.65x. This is down materially from its previous figure of 70x and presents a material derisking of the company's investment case for prospective investors.
EVs are undeniably the future of transportation. Hence, the collapse of growth stocks over the last few months on the back of investor jitteriness over interest rates is odd. A tsunami of EVs are expected to hit the roads over the next 12 months as incumbents and the new class of EV companies including Fisker (FSR), Lucid Motors (LCID), and Rivian (RIVN) start ramping their production. This move from story to actuality will provide a boom for ChargePoint and will likely see revenue for its next fiscal year maintain a high rate of growth.
The pace of EV adoption is increasing. In the UK, sales of BEVs rose to account for 11.6% of total sales in 2021 from 6.6% in the preceding year. This will be the type of growth that plays out across all major developed economies over the next few years. Hence, while the pullback of valuation multiples makes sense in that it happened from a level that was driven by excessive euphoria, the long-term story almost certainly makes this an investment worth watching.
ChargePoint's goal is to make it easy to "charge here, there and everywhere". In doing so the company has foregone short term profitability to build out the charging network for the future of transportation. Addressing range anxiety will be a critical facilitator of the zero-carbon future enabled by EVs so ChargePoint could very well become an integral service provider. Bears would be right to be wary of the increased losses and cash outflows, but they would be missing the long-term opportunity. ChargePoint is a buy on further weakness.
This article was written by
Disclosure: I/we have no stock, option or similar derivative position in any of the companies mentioned, and no plans to initiate any such positions within the next 72 hours. I wrote this article myself, and it expresses my own opinions. I am not receiving compensation for it (other than from Seeking Alpha). I have no business relationship with any company whose stock is mentioned in this article.